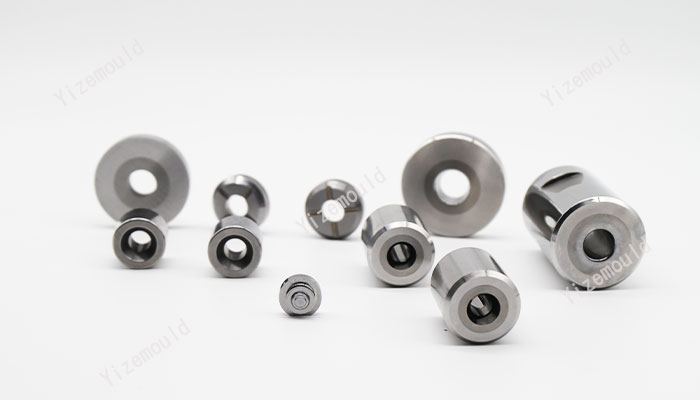 Carbide bushing
Cheap factory. Custom tungsten carbide bushing tool processing by drawing, moq 1 pcs, cost-effective, tolerance ±0.001mm. 16 years, 130workers, Source factory,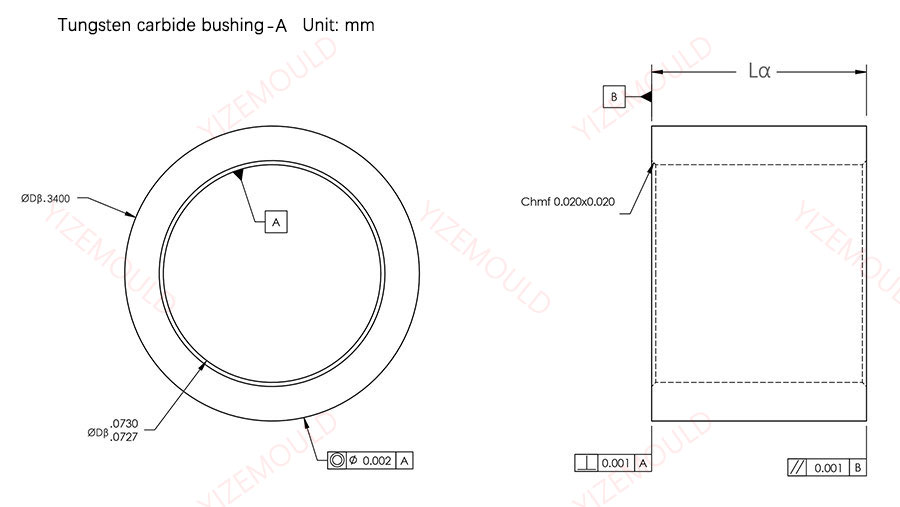 The first Carbide bushing case study:
The processing of carbide bushing: Surface Grinder, Internal and external grinding, EDM, Polishing.
Problem with processing:
The outer circle has a higher concentricity tolerance of ±0.002 mm and a parallel verticality of ±0.001mm.
The concentricity processing of the Carbide bushing can reach a tolerance of ±0.002mm, the vertical parallelism can reach ±0.001mm, and the mirror polishing can reach RA0.01.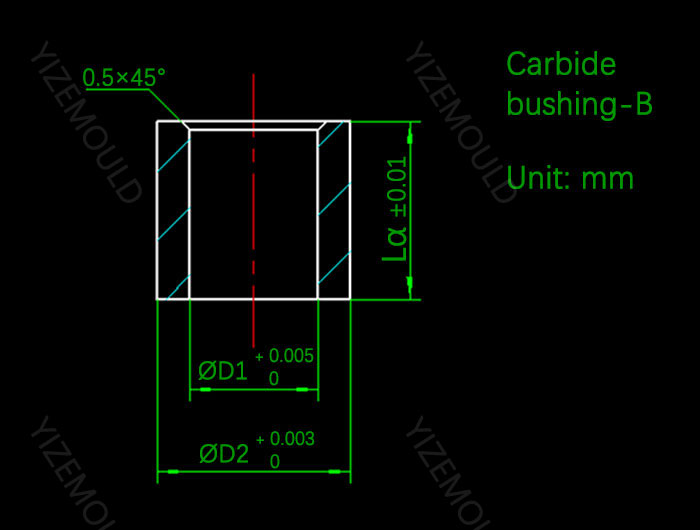 The second carbide bushing case study:
The manufacturing process of the carbide bushing is based on the size of the product processing.
For small carbide bushings, the process involves Carbide punch grinding and internal hole machining.
The larger carbide bushings, internal grinding, and cylindrical grinding are utilized.
One of the challenges in the processing of carbide bushing:
To ensure that the tolerance requirements of the product are met. All dimensional tolerances are based on the requirements after coating, which means that machining tolerances should be pre-allocated in advance to ensure that the final product meets the required specifications.
Despite the relative simplicity of the processing procedure and the difficulty of carbide bushing, working with an experienced and professional manufacturer is essential to ensure the highest quality results.
Yize Mold Co., Ltd. is a leading manufacturer of tungsten carbide parts, with years of experience in processing, manufacturing, and advanced equipment. We are committed to providing the best possible solutions for our client's unique needs, including carbide bushings and bushing tools, with a focus on quality and customer satisfaction.