Differences and functions of carbide shaft sleeves, drill sleeves, and bushings
October 24, 2023 view: 663
Due to their high hardness, wear resistance, and excellent performance in terms of temperature resistance and corrosion resistance, carbide materials are widely used in various industries. Among the commonly discussed […]
Due to their high hardness, wear resistance, and excellent performance in terms of temperature resistance and corrosion resistance, carbide materials are widely used in various industries. Among the commonly discussed carbide circular components, there are three types that are often confused: carbide shaft sleeves, drill sleeves, and bushings. Now let's clarify their differences and functions:
Carbide bushing:
A carbide bushing is designed to be installed on a shaft, providing protection and support. It offers resistance to high temperatures, corrosion, and wear. carbide bushing are extensively used in modern manufacturing industries such as petroleum, natural gas, marine, and iron mining. They serve as critical components, exhibiting excellent performance, long service life, and effectively enhancing industrial production efficiency. In the petroleum industry, the utilization of high-quality carbide tools in equipment manufacturing ensures the safe and efficient operation of production lines.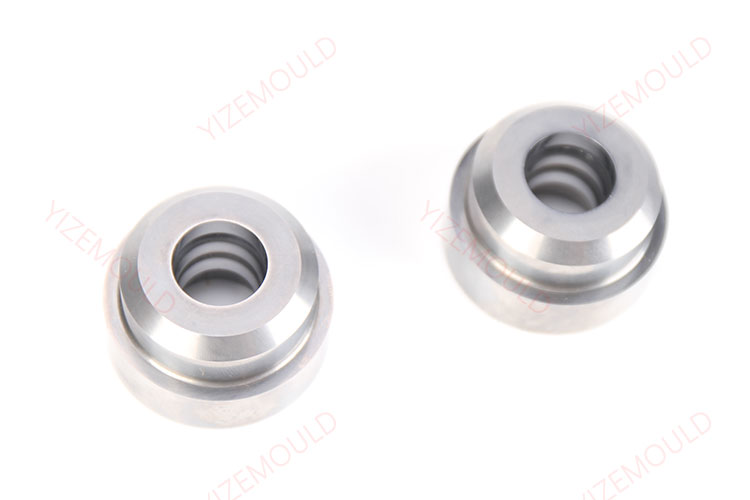 Carbide drill Sleeve:
A drill sleeve is a tool used for accurately positioning drilling holes in workpieces. It helps guide the drilling process and ensures the precise alignment of the drill. Drill sleeves are widely employed in mechanical production and processing, enabling efficient and accurate drilling operations.
Carbide shaft sleeve:
A Carbide shaft sleeve, also known as a bearing sleeve, is used as a protective component in equipment. It effectively reduces wear between components and provides guidance. carbide shaft sleeve, widely used in various industries, particularly in oil well machinery, possess high hardness, excellent wear resistance, and a smooth surface finish. They meet the demands of both regular usage and special performance requirements.
In summary, carbide shaft sleeves are intended for shaft protection and support, drill sleeves aid in precise drilling operations, and bushings serve as protective and guiding components. Each has its specific application and plays a crucial role in different industrial contexts.
Yize Mold Co., Ltd. is a leading manufacturer of tungsten carbide parts, with years of experience in processing, manufacturing, and advanced equipment. We are committed to providing the best possible solutions for our client's unique needs, including carbide bushings and carbide bushing tools.