The influence of WC grain size and Co content on the hardness and toughness of tungsten carbide
August 08, 2023 view: 1,516
Tungsten carbide are tungsten steels composed of tungsten carbide and metal cobalt. Based on the cobalt content, they can be classified into three categories: high cobalt (20% to 30%), medium […]
Tungsten carbide are tungsten steels composed of tungsten carbide and metal cobalt. Based on the cobalt content, they can be classified into three categories: high cobalt (20% to 30%), medium cobalt (10% to 15%), and low cobalt (3% to 8%).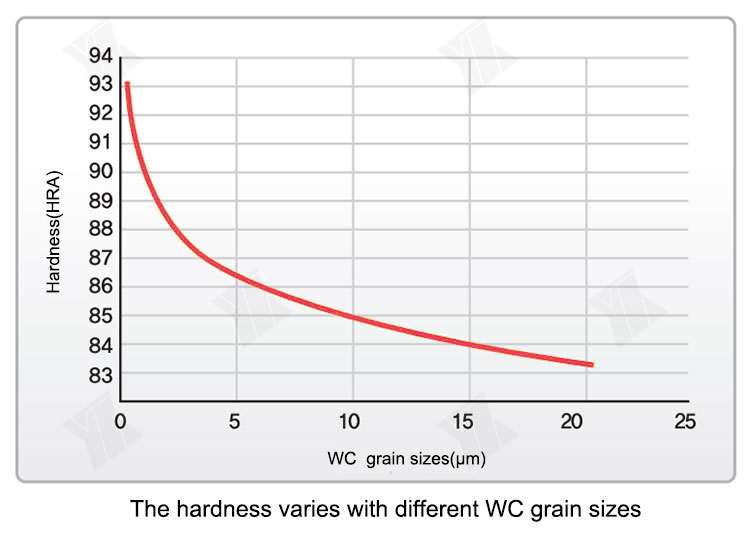 The hardness varies with different WC grain sizes.
In general, the flexural strength and fracture toughness of these metal ceramics increase with the increase in cobalt content, while the hardness decreases. Tungsten-cobalt exhibit high compressive strength, impact toughness, flexural strength, and a smaller coefficient of thermal expansion, making them the most widely used type of carbides. They are used in various applications such as cutting tools, drawing dies, wear-resistant parts, stamping dies, nozzles, bushings, and drill bits.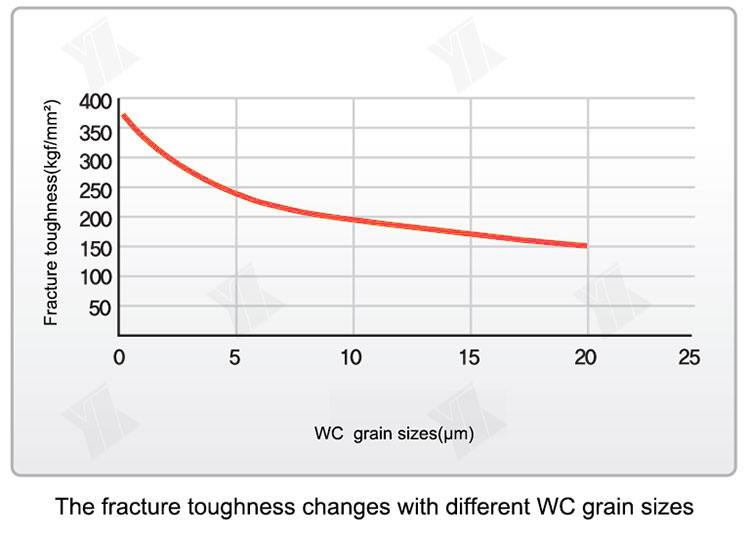 The fracture toughness changes with different WC grain sizes.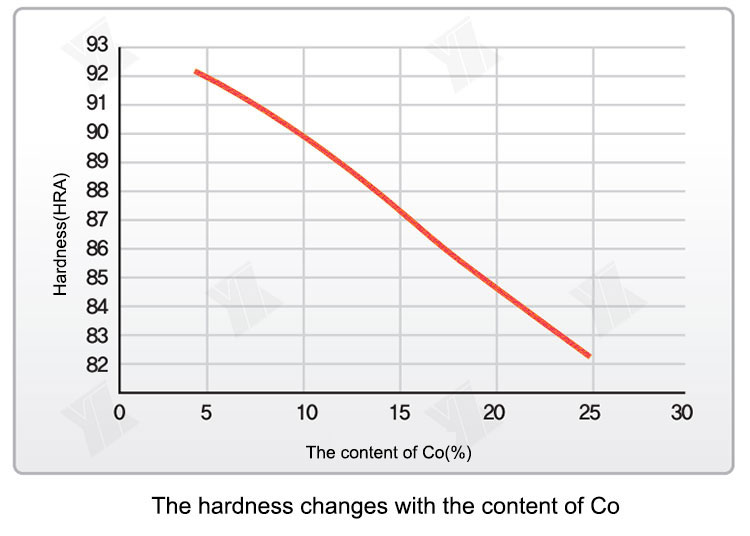 The hardness changes with the content of Co.
Different applications of tungsten carbide require different grain sizes of WC. For precision machining of carbide cutting tools, trimmer blades, V-CUT blades, etc., ultra-fine, submicron, and fine-grained WC are used. Medium-grain WC is used for rough machining, while medium and coarse-grain WC are used as raw materials for gravity cutting and heavy-duty cutting. In mining tools, where rocks have high hardness and high impact loads, coarse-grain WC is used, while medium-grain WC is used for rocks with lower impact loads. For wear-resistant parts, when emphasis is placed on wear resistance, compressive strength, and surface finish, raw materials of ultra-fine, submicron, fine, and medium-grain WC are used, while medium and coarse-grain WC are primarily used for impact-resistant tools. The specific requirements for tungsten carbide grain size vary depending on the specific application of the carbide.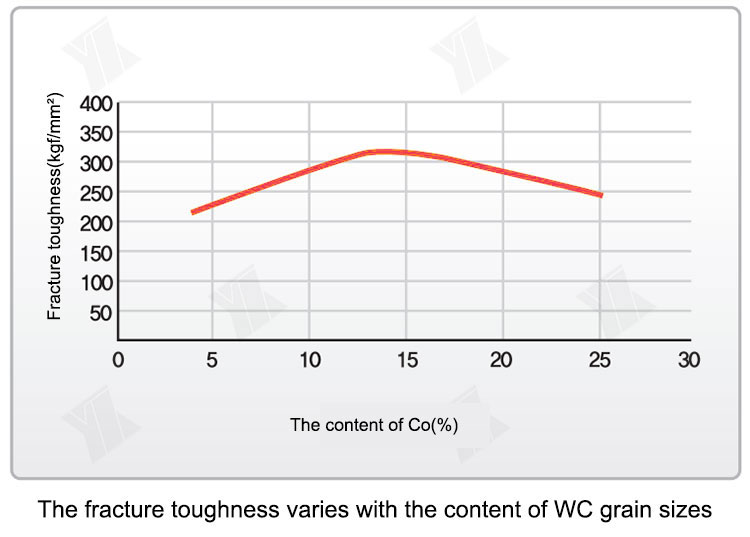 The fracture toughness varies with the content of WC grain sizes.
Yize Mold Co., Ltd. was established in 2007. It is a professional manufacturer of tungsten carbide wear-resistant parts. It is good at processing various tungsten carbide parts with tolerance requirements of 0.01mm – 0.001mm.