Yizemould Showcases Tungsten Carbide Parts at InterMold Thailand 2023
July 22, 2023 view: 1,315
Yizemould, a leading company in the mold and spare parts industry, participated in the renowned InterMold Thailand exhibition held from June 21st to 23rd. Our focus on precision engineering and […]
Yizemould, a leading company in the mold and spare parts industry, participated in the renowned InterMold Thailand exhibition held from June 21st to 23rd. Our focus on precision engineering and dedication to delivering top-quality products made this event an ideal platform for showcasing our expertise, particularly in tungsten carbide parts.
With years of experience in design, manufacturing, and sales, our highly skilled team is committed to providing superior machining solutions. We specialize in tungsten carbide parts, known for their exceptional hardness, wear resistance, and high-performance capabilities. These parts play a crucial role in various industries, including automotive, aerospace, oil and gas, and more.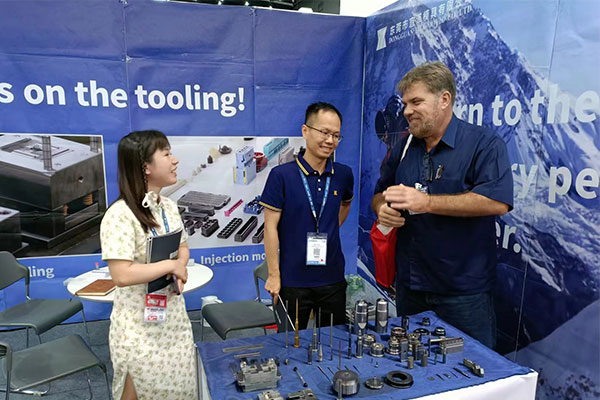 Our workers communicate with tungsten carbide parts client
InterMold Thailand allowed us to demonstrate the exceptional quality and reliability of our tungsten carbide parts. We showcased a diverse range of products, including tungsten carbide sandblasting nozzle, tungsten carbide components, and custom tungsten carbide parts used in tooling applications. Our booth attracted numerous visitors, including professionals, buyers, and distributors interested in incorporating these advanced materials into their projects.
Our participation in this exhibition served several important purposes. Firstly, we aimed to raise awareness of our tungsten carbide parts among industry professionals and potential clients. By presenting the benefits and applications of these parts, we hoped to establish ourselves as a trusted supplier of high-performing solutions.
Secondly, we sought to foster new business relationships and explore collaboration opportunities. InterMold Thailand provided an ideal setting for networking with potential clients, distributors, and industry partners who share our passion for innovation and excellence in machining.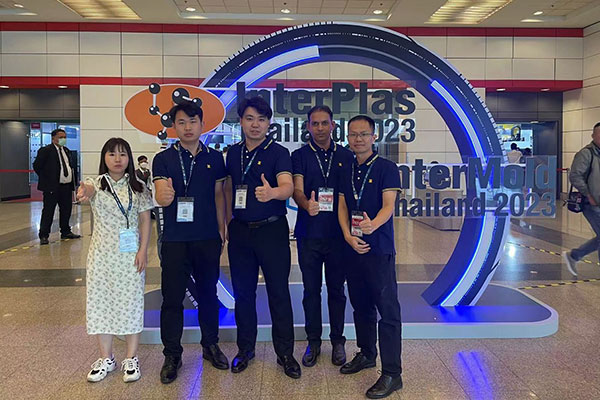 InterMold Thailand 2023
Lastly, by participating in this exhibition, we gained valuable insights into market trends, customer demands, and emerging technologies. This knowledge will allow us to continuously improve our products and stay ahead in a competitive market.
We would like to express our gratitude to all those who visited our booth at InterMold Thailand 2023. Your interest and engagement were truly appreciated. If you have any inquiries regarding our tungsten carbide parts or would like to explore potential collaborations, our dedicated team is ready to assist you.
For more information about our products and services, please visit our website or contact us directly. We are excited about the possibilities that lie ahead and look forward to serving as your trusted partner for all your tungsten carbide part needs.
Remember, when it comes to precision and performance, choose Yizemould – your reliable source for tungsten carbide parts.