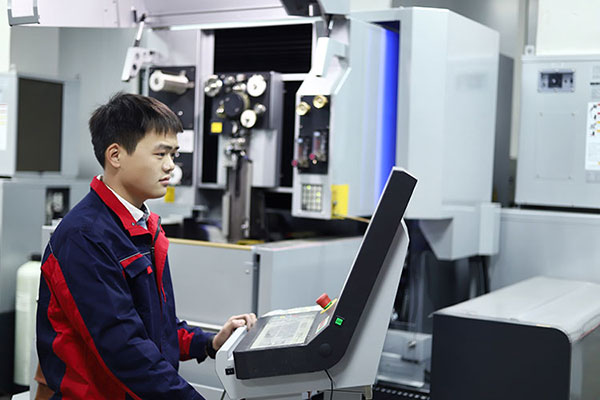 Wire (EDM) electrical discharge machining
Cheap factory. Wire-cutting EDM tungsten carbide processing. For machined carbide with a thickness of 0.6mm, minimum hole diameter is 0.06mm, tolerance 0.002mm. Moq 1pcs.
In WEDM, a special wire is used to cut the material. The wire follows a preset cutting path. Surfaces with different angles or tapers can be processed through the superimposed movement of the upper and lower guide wire nozzles, which can achieve the highest precision and the most delicate surface quality. Our company has many cemented carbide processing equipment for processing products of different shapes, usually we use WEDM to process special-shaped holes, regular holes, and special-shaped shapes.
Wire electrical discharge machining workshop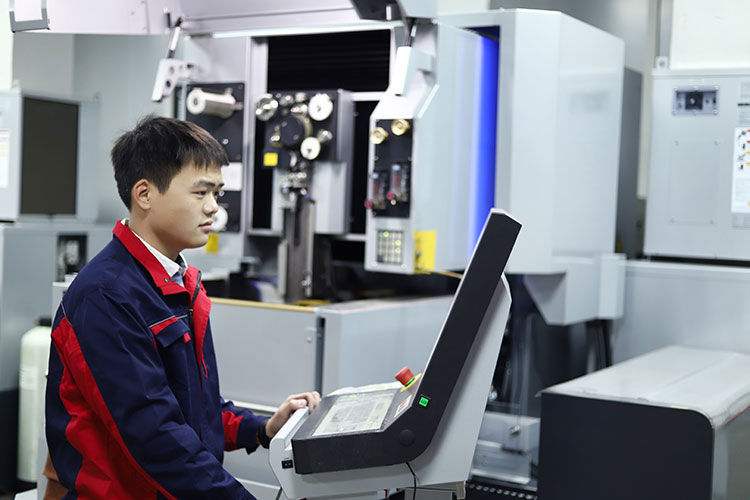 Wire electrical discharge machining
Our company has 3 sets of Sodick Wire electrical discharge machining to process cemented carbide, the machining tolerance is ±0.005mm, parallelism, perpendicularity, and straightness can reach ±0.002mm.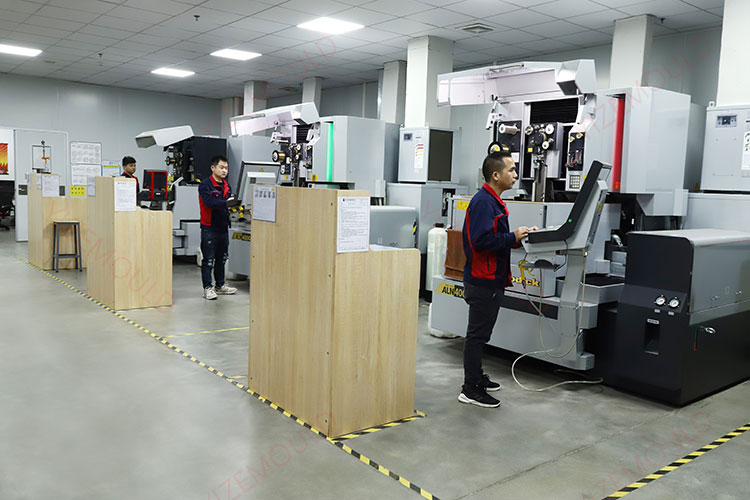 Established in 2007, Dongguan Yize Mould is a professional tungsten carbide parts factory with a team of 140+ experienced workers specializing in tungsten carbide parts. We are equipped with high-precision equipment to support the manufacturing process, ensuring that our products meet the highest standards of quality.