Exploring the Versatile Applications of Carbide nozzle in Industrial Production
July 22, 2023 view: 1,036
Carbide nozzle, made of tungsten steel material, are commonly used in various industrial production processes. These nozzles possess high temperature resistance, wear resistance, and corrosion resistance, making them widely utilized […]
Carbide nozzle, made of tungsten steel material, are commonly used in various industrial production processes. These nozzles possess high temperature resistance, wear resistance, and corrosion resistance, making them widely utilized in aerospace, automobile, electric power industries, and more.
The primary purpose of carbide nozzle is for spraying, sandblasting, and other similar applications. In the aerospace field, they are employed as combustion nozzles in high-temperature and high-pressure environments like rocket engines. Additionally, carbide nozzle find use in coal injection and other processes within coal-fired generating units.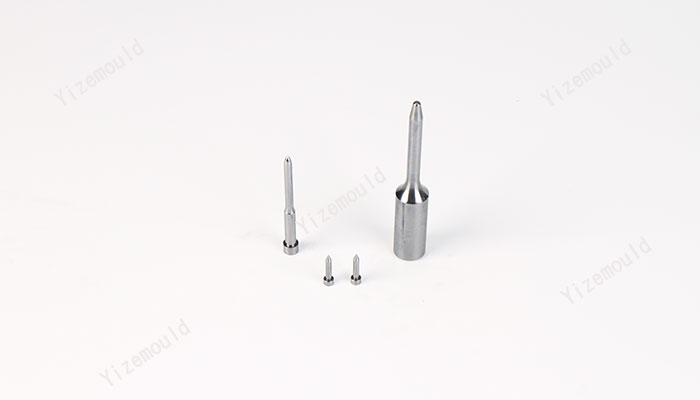 Due to their exceptional properties, carbide nozzle play a crucial role in modern industrial production. They enhance production efficiency, ensure product quality, reduce costs, and drive continuous development and innovation in advanced manufacturing technologies.
The manufacturing process of carbide nozzle involves several steps, including raw material selection, processing, molding, surface treatment, and inspection.
Raw material selection: The main raw materials for tungsten steel nozzle production are tungsten and carbon. It is essential to choose high-purity and high-quality materials and mix them uniformly in specific proportions.
Molding: CNC machine tools are commonly used for precision machining to shape and size the tungsten steel material into the desired nozzle form. Attention must be given to details such as internal aperture and surface finish to ensure optimal performance and quality.
Surface treatment: The formed nozzle undergoes surface treatment, which often involves polishing, grinding, and other methods to achieve a smooth and refined surface. This enhances fluid passage and accuracy.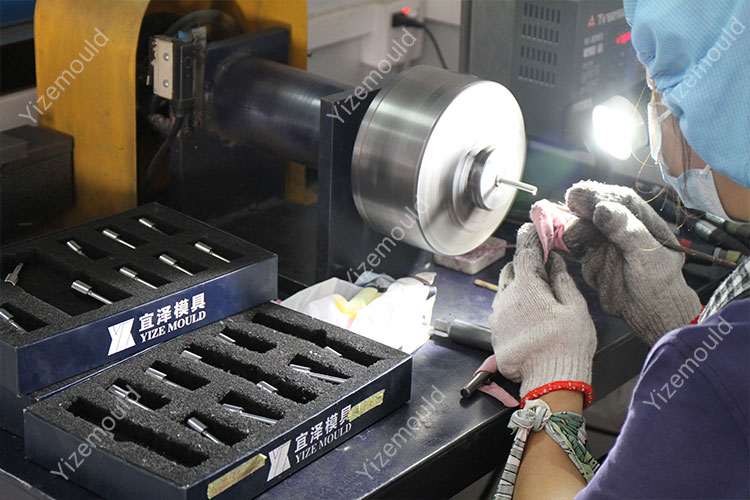 Carbide nozzle had been polishing
Inspection and quality control: Multiple inspections and quality control measures are conducted throughout the manufacturing process to ensure that the nozzle meets performance and quality requirements. These may include material testing, size testing, surface quality testing, and more.
Future development of carbide nozzle involves technological innovation and application expansion.
Inspection and quality control
Environmental protection and energy efficiency: carbide nozzle, with their high temperature, high pressure, and corrosion resistance properties, can contribute significantly to environmental protection and energy-saving efforts. For instance, in oil field exploitation, these nozzles can be used to spray corrosive agents, reducing pollution and increasing oil recovery.
Precision manufacturing: The manufacturing precision of carbide nozzle continues to improve, reaching micron-level processing accuracy. In the future, they can find applications in high-precision manufacturing fields such as micro-nano processing and precision casting.
In conclusion, the future prospects for carbide nozzle are extensive. Continuous innovation, expansion into new application fields, strengthened quality control, and technological advancements are necessary to meet the growing market demand.