The Versatile Applications of Tungsten Carbide in the Military Weapons Industry
July 22, 2023 view: 1,031
Tungsten carbide is a material of choice in the military weapons industry, prized for its exceptional hardness, density, and penetrating power. Its unique properties have numerous applications in the manufacturing […]
Tungsten carbide is a material of choice in the military weapons industry, prized for its exceptional hardness, density, and penetrating power. Its unique properties have numerous applications in the manufacturing of military-grade equipment, including ammunition, cutting tools, weapon components, ordnance components, and weapon accessories.
Ammunition is a prime example of the material's versatility, as it is used in armor-piercing bullets, penetrators, and kinetic energy rounds. Tungsten carbide penetrators are commonly found in anti-tank ammunition, where their extreme hardness and penetrating power are critical.
Cutting tools made from tungsten carbide play a vital role in machining tough military-grade alloys like titanium and armor steel. These tools offer high hardness, wear resistance, and strength, making them ideal for a wide range of machining applications.
Tungsten carbide components are also used in firearms, where wear resistance and durability are of utmost importance. Parts like bolts, firing pins, extractor claws, feed ramps, and chamber throats are made from this material to ensure reliability and longevity.
In ordnance, tungsten carbide bearings, bushings, and wear plates are utilized to withstand high impact, ensuring high strength and durability for critical components like artillery, projectiles, and bombs.
Finally, tungsten carbide composites are used to manufacture small weapon parts like knife blades, bayonets, sights, and hammers. Its extreme hardness, durability, and low friction make it the perfect material for these applications.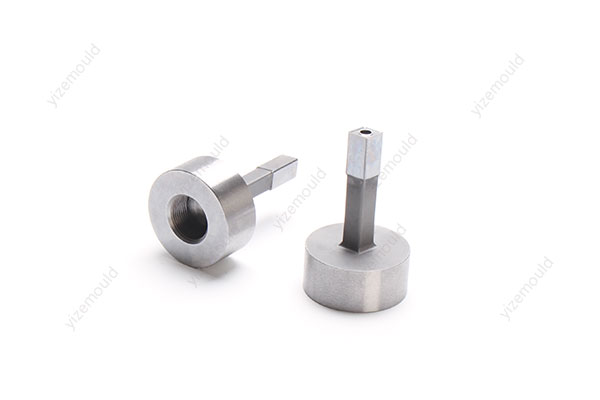 In summary, the exceptional properties of tungsten carbide make it a highly sought-after material in the military weapons industry, where its strength, wear resistance, hardness, and impact toughness are critical for manufacturing critical components and parts.