Characteristics and applications of carbide tools coatings
August 29, 2023 view: 1,163
Carbide coatings are primarily used in cutting tools and possess the following characteristics: Coatings effectively enhance the wear resistance of carbides, reduce the friction coefficient between the workpiece and the […]
Carbide coatings are primarily used in cutting tools and possess the following characteristics:
Coatings effectively enhance the wear resistance of carbides, reduce the friction coefficient between the workpiece and the tool surface, decrease cutting forces, and lower cutting temperatures. As a result, cutting speeds can be increased without compromising tool life.
Coated tools are not suitable for machining materials like titanium alloys and austenitic stainless steel. Currently, surface-coated carbides are mainly used in semi-finishing and finishing processes. With the development of coating technology and process improvements, the application range of these alloys is expected to expand further.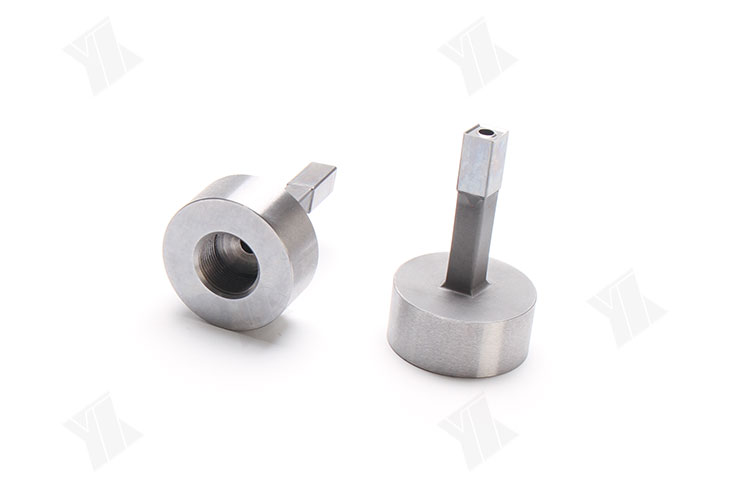 Based on different coating materials, coated carbide tools can be classified into the following four types:
TiC Coated Inserts;
Coating thickness: 5-7 μm;
Coating hardness: HV 3200-3250;
Characteristics: This was the first type of coated insert to appear. It features high coating hardness and good diffusion into the substrate, resulting in a strong bond between the coating and the substrate. However, decarburization occurs between the coating and the substrate, which increases with the thickness of the coating. This leads to decreased bending strength, increased brittleness, and a higher tendency for chipping during cutting.
TiN Coated Inserts;
Coating thickness: 8-12 μm;
Coating hardness: Lower than TiC;
Characteristics: TiN coatings have lower hardness compared to TiC coatings, and their bond strength with the substrate is also inferior to TiC. TiN coatings exhibit good thermal conductivity and lower friction coefficients with iron-based materials, resulting in better resistance to built-up edge wear. Additionally, TiN coatings have reduced susceptibility to brittle phases forming between the coating and the substrate, allowing for thicker coatings compared to TiC.
TiN-TiC Composite Coated Inserts;
Coating thickness: The first layer on the substrate surface is TiC, with a thickness of approximately 1 μm, followed by a TiN outer layer.
Characteristics: The purpose of the initial TiC layer is to achieve a strong bond. This is followed by a composite coating of mutually infiltrating carbides and nitrides, with the outer layer being TiN. Compared to pure TiC coatings, the advantages of this composite coating include higher thermal conductivity, better resistance to adhesive wear, and a stronger bond with the substrate. In other words, this composite coating combines the benefits of both TiN and TiC coatings.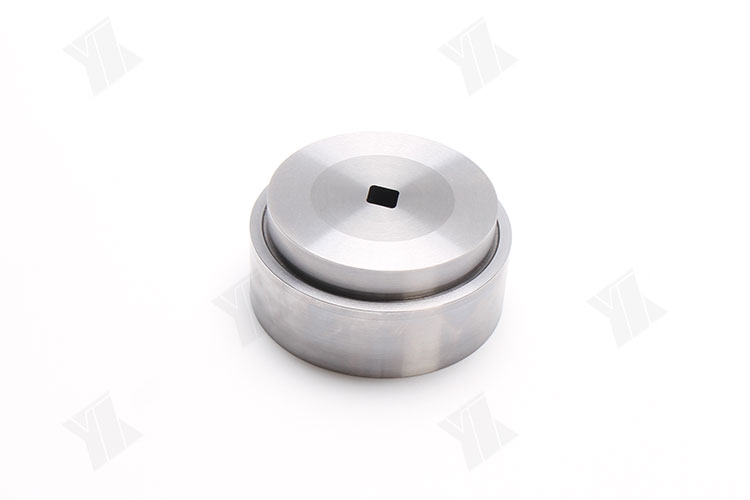 Metal Ceramic (Al2O3) Coated Inserts and Double-Coated Inserts;
The former involves coating Al2O3 onto the carbide substrate, while the latter involves applying Al2O3 onto a TiC-coated insert. Double-coated inserts can be used to process steel and cast iron components at cutting speeds of 5-6.7 m/s (300-400 m/min) with a tool life of 900 seconds.
For the above-mentioned coatings based on carbide inserts, K01 is used as the substrate when cutting steel, and K20 is used for cutting cast iron components.
Yize Mold is a professional factory specializing in the processing of carbide parts. We offer customized processing of tungsten carbide parts in various shapes, starting from 1 pieces. Our commitment to quality and customer satisfaction has enabled us to build a strong reputation as a reliable provider of high-quality precision parts.