Introduction to surface coatings for carbide
August 29, 2023 view: 1,211
Carbide are primarily composed of tungsten carbide (WC) and titanium carbide (TiC) powders, with cobalt (Co) as the binder. They are manufactured through powder metallurgy by sintering in a vacuum […]
Carbide are primarily composed of tungsten carbide (WC) and titanium carbide (TiC) powders, with cobalt (Co) as the binder. They are manufactured through powder metallurgy by sintering in a vacuum furnace or hydrogen reduction furnace.
The main characteristic of tungsten carbide alloys is their ability to maintain high hardness at elevated temperatures, typically ranging from 850 to 1000°C. As a result, cutting tools made from carbide exhibit cutting speeds 4 to 10 times faster than those of high-speed steel tools. Another important feature of carbide is their high hardness, ranging from HRA 85 to 95.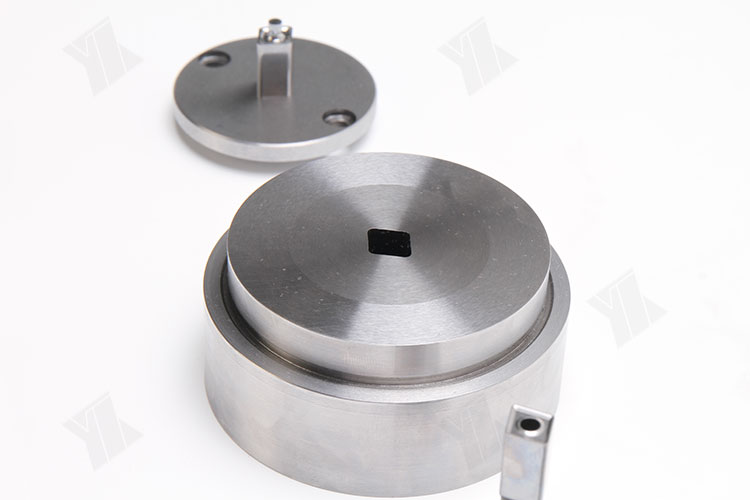 To further enhance the wear resistance of hard alloy tools, surface coatings of carbide have been developed. Surface-coated carbide involve applying a layer of highly hard and wear-resistant materials, such as TC (titanium carbide) and TiN (titanium nitride), onto the surface of carbide. The coating thickness typically ranges from 5 to 12 μm. This results in material characteristics where the base material exhibits strength and toughness, while the surface is hard and highly resistant to wear.
Coatings effectively enhance the wear resistance of carbide, making them particularly suitable for semi-finishing and finishing processes. Yize Mold is a professional factory specializing in the processing of carbide parts. We offer customized processing of tungsten carbide parts in various shapes, starting from 1 pieces. Our commitment to quality and customer satisfaction has enabled us to build a strong reputation as a reliable provider of high-quality precision parts.