Yize Mould Expands Domestic Market Via DMC Shanghai 2021 Exhibition
July 23, 2023 view: 1,336
In 2021, the world was affected by the COVID-19 pandemic, and all industries faced unprecedented challenges. Yize Mold Company was no exception. The foreign exhibitions that we had planned to […]
In 2021, the world was affected by the COVID-19 pandemic, and all industries faced unprecedented challenges. Yize Mold Company was no exception. The foreign exhibitions that we had planned to participate in were put on hold, and we had to turn to the domestic market to seek tungsten parts market development opportunities. That was why we decided to participate in the DMC Shanghai 2021 exhibition in Shanghai.
This exhibition was the first large-scale exhibition of the Yize Mold Company in China. Our goal was to expand the company's influence in the Chinese market, establish contact with potential customers, and demonstrate our company's technical strength and product advantages through the exhibition.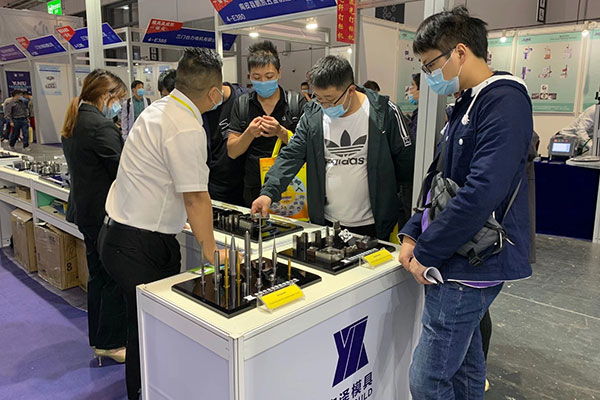 The potential client was interested in our products in the DMC Shanghai 2021 exhibition in Shanghai
Participating in exhibitions was also a challenge, as our company had previously focused on foreign markets. We needed to adapt to the needs and rules of the domestic tungsten parts market and compete with domestic competitors. To prepare for this exhibition, we spent a lot of time and energy researching market trends, analyzing potential customer needs, improving product quality, and enhancing service levels.
During the exhibition, our company displayed many high-quality tungsten carbide parts products, which attracted the attention of many related professionals from all over the country. We also actively communicated and engaged with potential customers to understand their needs and provide them with solutions and technical support.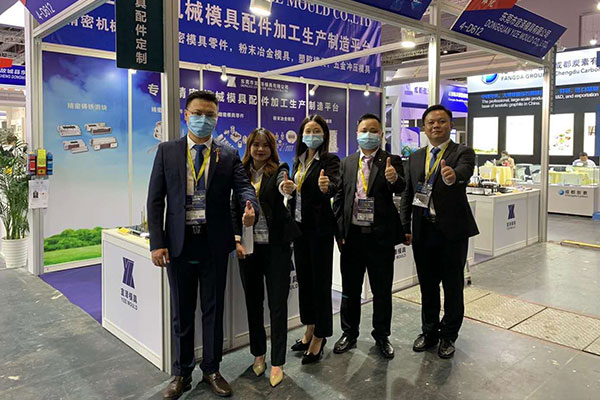 Our staff took the pic on DMC Shanghai 2021 exhibition
Although the process of preparing and participating in this exhibition was full of challenges, we believed that it was a valuable opportunity and an important milestone in the development of the company. Through this exhibition, we demonstrated our strength and confidence, and at the same time laid the foundation for future development in the domestic tungsten parts market. We hoped to continue to participate in domestic and foreign exhibitions in the future, expand our market share, and provide more customers with high-quality products and services.