Selection of tungsten carbide wire drawing die materials
August 28, 2023 view: 1,256
Wire drawing dies, made of tungsten carbide, are tools used for drawing steel wires. They consist of a die blank and a die case. The quality of wire drawing dies, […]
Wire drawing dies, made of tungsten carbide, are tools used for drawing steel wires. They consist of a die blank and a die case. The quality of wire drawing dies, including the geometric shape and surface finish of the orifice, greatly affects the surface quality of the steel wire and the smoothness of the drawing process. It also has a certain impact on the mechanical properties of the wire and power consumption. Additionally, due to their relatively high cost, the service life of wire drawing dies directly affects the product's cost.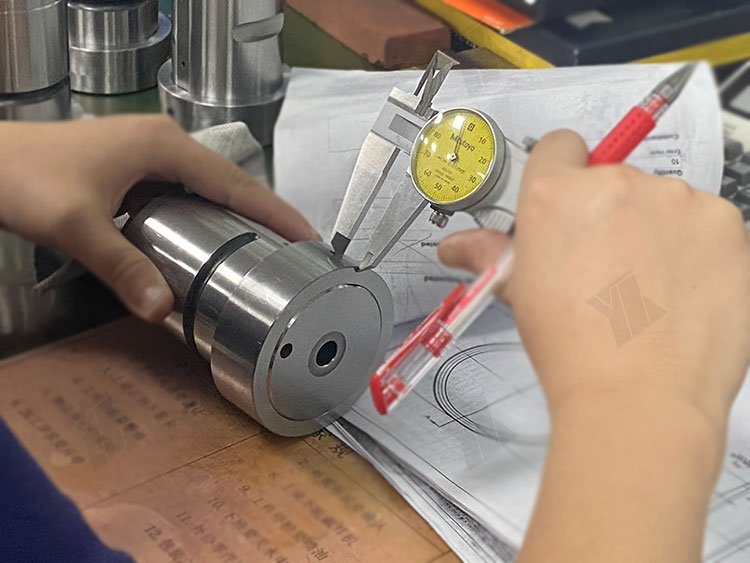 Tungsten carbide, which is used to manufacture wire drawing dies, belongs to tungsten-cobalt hard alloys. According to the cobalt content, they are classified into three types: K01, K10, and K20, representing the cobalt percentage. K01 contains 3% cobalt, K10 contains 6% cobalt, and K20 contains 8% cobalt, according to ISO standards. Tungsten determines the hardness and wear resistance, while cobalt acts as the binder, determining the toughness of the alloy. The composition and particle size of the tungsten carbide have a significant impact on its performance. Increasing the cobalt content enhances the alloy's toughness and bending resistance but slightly reduces its density, hardness, and compressive strength. Conversely, reducing the cobalt content has the opposite effect. Coarse-grained tungsten carbide improves the toughness and bending resistance of the alloy but reduces its hardness and wear resistance, making it unsuitable for wire drawing dies. Fine-grained tungsten carbide enhances the hardness and wear resistance of the alloy while slightly reducing its strength. It is suitable for making wire drawing dies with small diameters.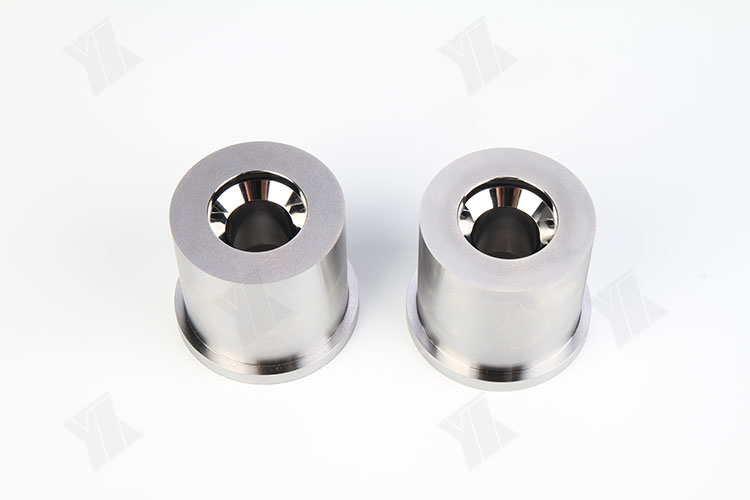 Various grades of hard alloys used for making wire drawing dies exhibit different mechanical properties. Here is a brief introduction to some of these grades for reference:
K01: It contains 97% tungsten carbide and 3% cobalt, with a fine-grained structure. It has the highest hardness and the lowest strength among tungsten-cobalt alloys, offering excellent wear resistance but relatively poor toughness. It is suitable for drawing fine-sized steel wires.
K10: It contains 94% tungsten carbide and 6% cobalt, with a medium-grained structure. Wire drawing dies made from this grade can be used for drawing non-ferrous metals or wires of various specifications. It has high wear resistance, as well as good strength and toughness. This grade is commonly used for making wire drawing dies.
K20: It contains 92% tungsten carbide and 8% cobalt, with a medium-grained structure. It is suitable for making large-diameter tube and rod drawing dies (below 50 millimeters in diameter) and can also be used for drawing coarse-sized steel wires. It has higher toughness and impact resistance compared to K10 but slightly lower wear resistance and hardness.