Reasons for choosing cutting or grinding in carbide processing
October 27, 2023 view: 646
Yize Mold Company, located in Dongguan City, Guangdong Province, China, specializes in processing carbide parts, precision mold components, and produces precision injection molds. In order to manufacture durable and long-lasting […]
Yize Mold Company, located in Dongguan City, Guangdong Province, China, specializes in processing carbide parts, precision mold components, and produces precision injection molds. In order to manufacture durable and long-lasting mold components, the company sometimes needs to use super-carbides and employ cutting processes in precision machining (as shown in the figure). Additionally, the company utilizes electrical discharge machining (EDM), but many parts of carbide components are precision-machined through cutting rather than grinding.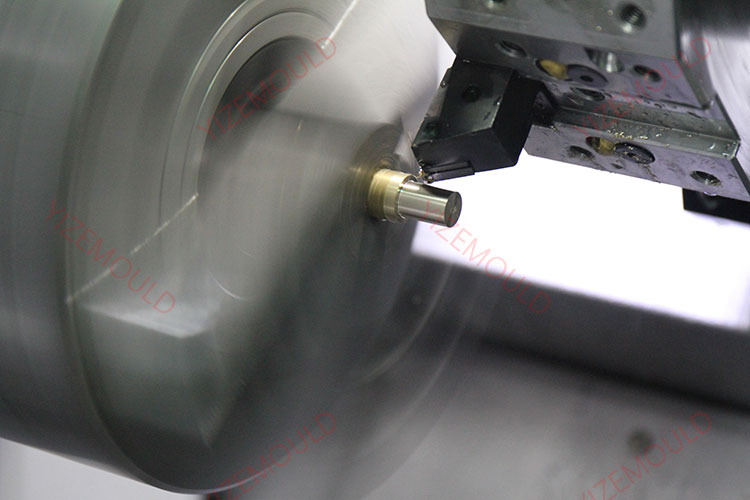 Yize Mold employs EDM, CNC, and grinding methods for processing various materials such as carbide and ceramics. For high-hardness materials with a Rockwell hardness above HRC67, direct cutting is used for processing. There are two reasons why cutting processes were initially adopted for carbide materials:
Cutting processes can shorten the processing time.
Smooth machining surfaces can be achieved, thereby extending the product's lifespan. Replacing grinding processes with cutting processes yields several benefits. One of these benefits is that residual tensile stress is not present on the machined surface. Grinding processes excel in terms of surface roughness, but residual tensile stress remains on the workpiece surface after grinding. Consequently, it becomes challenging to prolong the service life of the mold. However, cutting processes hardly leave any residual tensile stress during precision machining. For areas where grinding processes are necessary, a high-temperature stress relief treatment is performed after machining.
If the service life of carbide components is extended, the value provided to customers increases, and resources can be effectively saved. carbides contain significant amounts of rare metals such as tungsten (W) and cobalt (Co). If their lifespan is short, these rare metals go to waste. Extending the service life of carbide components will ultimately help reduce the consumption of rare metals. Moreover, in many cases, replacing certain mechanical or mold components requires a significant amount of time or is even impractical. Therefore, using stable, long-life components is a preferable solution.