Electrolytic and zinc smelting method for tungsten carbide recycling
September 20, 2023 view: 932
Electrolytic Method: The electrolytic method is a process that utilizes the difference in electrode potentials of various components within tungsten-containing waste materials in an electrolyte solution to selectively or entirely […]
Electrolytic Method:
The electrolytic method is a process that utilizes the difference in electrode potentials of various components within tungsten-containing waste materials in an electrolyte solution to selectively or entirely dissolve or oxidize them for tungsten recovery. Waste tungsten carbides mainly consist of tungsten carbide and cobalt metal. In an acidic solution, cobalt can be selectively dissolved, or both cobalt and tungsten carbide can be dissolved simultaneously. When electrolysis is conducted in hydrochloric acid medium, the following dissolution reactions occur at the anode (or WC does not react):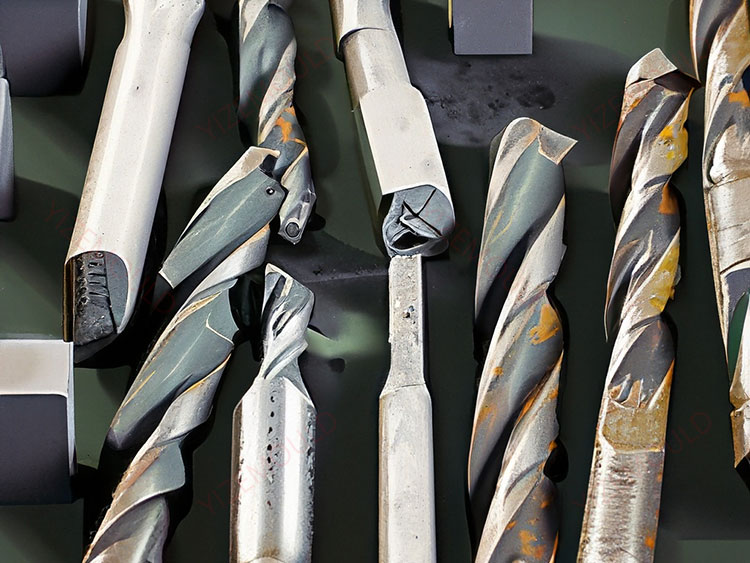 Co-2e === Co2+
WC + 6H2O – 10e = H2WO4 + CO2 + 10H+
Hydrogen evolution reaction occurs at the cathode:
2H+ + 2e === H2(g)
Electrolysis of waste tungsten carbides is typically carried out in an electrolyte solution with a hydrochloric acid concentration of around 20g/L. A nickel plate serves as the cathode, while a graphite anode is inserted into an anode frame containing the waste tungsten carbide. Under the action of a direct current of 1.0-1.5V, cobalt continuously dissolves from the waste tungsten carbide, generating CoCl2, which disrupts the dense and firm structure of the original waste tungsten carbide, causing WC to continuously peel off from the surface of the waste tungsten carbide. The resulting anode mud can be washed, ball milled, and sieved to obtain WC suitable for the preparation of tungsten carbides. This method is characterized by its simplicity and low consumption of reagents and electrical energy. However, it is only applicable to treating waste tungsten carbides with cobalt content above 10%.
Zinc Smelting Method:
The zinc smelting method involves placing a crucible containing waste tungsten carbide blocks and metallic zinc into a vacuum furnace and heating it to temperatures ranging from 773 to 873 K (zinc's melting point is 693 K). The cobalt in the waste tungsten carbide reacts with the molten zinc to form zinc-cobalt alloy, which transfers into the melt, resulting in the disintegration of the waste tungsten carbide. Then, at a temperature of 1173 K, zinc is removed by vacuum distillation, yielding loose WC (or tungsten and carbides of other metals) and cobalt powder. The zinc collected in the vacuum distillation condenser can be reused after condensation. After ball milling and sieving, the WC and cobalt powder are sent for the production of tungsten carbides. The advantages of this method are its short production process, ability to handle low-cobalt waste tungsten carbides containing tantalum and titanium, and obtaining a mixture with the same grade as the original waste material. However, it also has limitations, such as requiring a single type of waste material, complex equipment, high energy consumption, and higher costs compared to the electrolytic method.