Grinding wheels for carbide
September 07, 2023 view: 1,108
Cheap processing factory. Carbide are widely used in industry. In addition to processing equipment and skilled personnel, grinding wheels are also a major factor. In recent years, the lack of breakthroughs in grinding wheel
Carbide are widely used in industry. In addition to processing equipment and skilled personnel, grinding wheels are also a major factor. In recent years, the lack of breakthroughs in grinding wheel technology in China has hindered the development of precision grinding of carbide parts.
Carbide are commonly used in the production of metal cutting tools and molds. They have a hardness of 82-93 HRA, a bending strength of 900-4000 MPa, a thermal conductivity (K) of 17-88 W/(m·K), heat resistance of 800°C to 1000°C, and an elastic modulus (E) of 420,000-630,000 MPa. Grinding carbide can be challenging due to their hardness.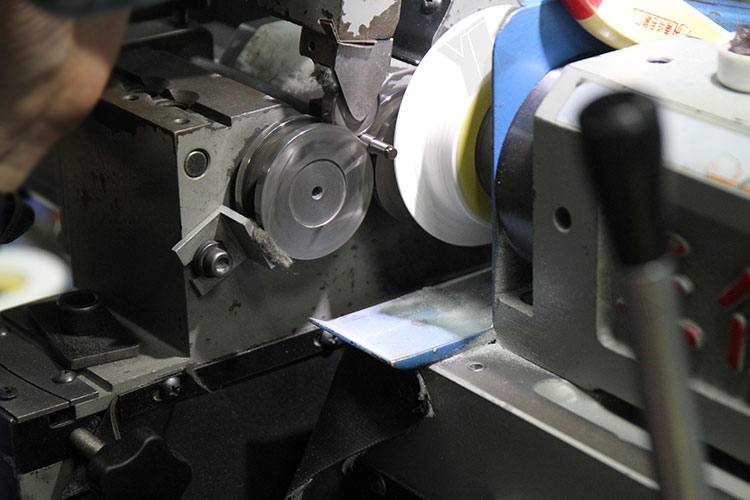 1. Grinding with green silicon carbide wheels: Green silicon carbide (GC) is a commonly used abrasive for grinding carbide. It has a hardness of 3000-3500 HV, sharp cutting edges, and good grinding performance. The wheel grit size is typically F46-F60, hardness is K-L, and the bond is ceramic with a structure of 5-7. Using silicon carbide wheels for intermittent grinding of carbide can improve production efficiency by 4 times without the need for wheel dressing. It results in high grinding quality, lower grinding heat, and increased wheel durability.
2.  Grinding with synthetic diamond wheels: The majority of synthetic diamonds are used in the manufacturing of abrasive tools such as grinding wheels, oilstones, honing sticks, and grinding pastes. Synthetic diamond has a hardness of 10,000 HV, which is 2.5 times that of boron carbide, 3 times that of silicon carbide, and 4 times that of corundum. Diamond has a high thermal conductivity (K=2000W/(m·K)), numerous cutting edges on the abrasive grains, small arc radius at the cutting edge, and good self-sharpening properties, making it the best abrasive for grinding carbide.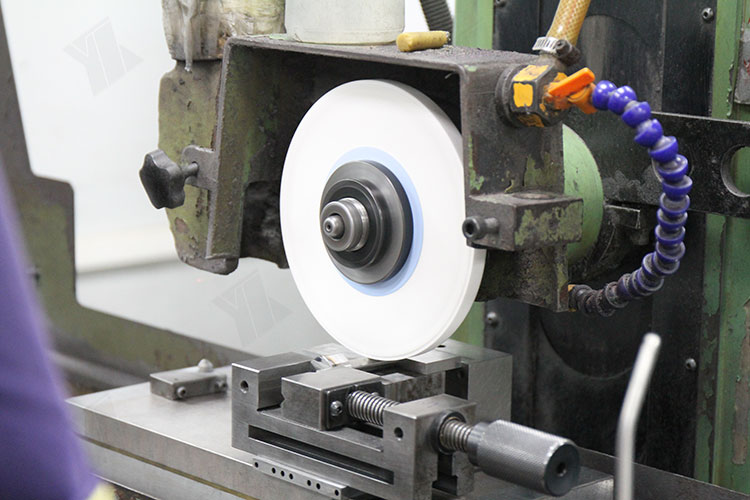 When grinding carbide with diamond wheels, the wheel grit size is typically F150-F240, the bond is resin, and the wheel concentration is 100%-150%. The wheel speed is 15-25 m/s, the grinding depth is 0.005-0.025 mm, the workpiece speed is 10-20 m/min, and the longitudinal feed speed of the worktable is 0.5-1.5 m/min. If using a bronze bond wheel, the wheel concentration is 75%-150%. For electroplated bond wheels, the concentration is 200%. Grinding fluid such as kerosene or diesel oil is effective.
Electrolytic grinding of carbide using an electrolytic grinding power supply, conductive diamond wheels (metal bond), and electrolyte is an efficient, low-cost, and high-quality grinding method that has been widely adopted.
Our company specializes in the grinding of carbide parts. We also provide services such as electrical discharge machining, wire EDM, CNC machining, polishing, and fabrication of various precision carbide parts. Please feel free to contact us for inquiries.